Are you sitting comfortably?
Just because hygiene always comes first in the workplace, it doesn't mean users shouldn't be able to spend their shift in comfort. Our hygienic chairs and stools range will make you sigh with relief. Each chair balances comfort with support; each aspect of the design is highly considered and puts ergonomics first. For example, even the process of changing the set-up puts the user first, ever lever and knob is within easy reach and intuitive. The devil is in the detail and although these aren't the types of features you might normally consider when choosing a chair, the difference they make is palpable. Alongside comfort, the range is specially selected to be hygienic with our most hygienic being cleanroom grade 4, autoclavable and easy to clean.
Bespoke refers to a new one off designs. Customised refers to smaller modifications of a standard product from our range, such as perforated steel, different dimensions, additional holes added for bolt, upstand etc.
Without a drawing, we cannot show you the product before it is manufactured, therefore it could result in a product not being exactly as you would like. It is for clarification that you are receiving the correct design. We pass on the cost of making the drawings.
Customised orders are delivered between 12-20 working days after approval of the drawing, while bespoke orders are delivered between 15-30 days after approval.
Our standard 304 grade stainless steel or 316 on request. Any products with castors or feet will use our standard range unless requested otherwise.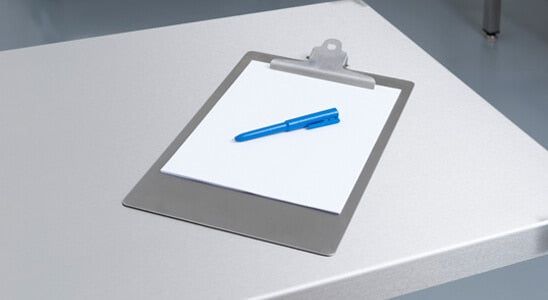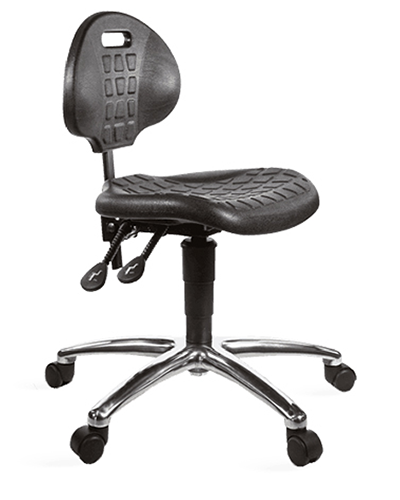 Why Buy Office Furniture From Teknomek?
Find out what makes our products special
Wide seat and back, with strong 150kg payload
Soft PU PBA free plastic seat
With a range of adjustable extras available