NEED A BESPOKE OR CUSTOMISED SOLUTION?
Our bespoke and customised service
provides products exactly to your specification
Let's Talk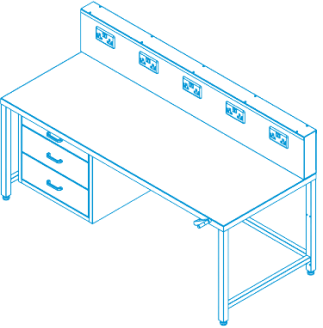 Find Your Perfect Fit
It can be time consuming and difficult to find what you need, here's some typical problems where we think we could help you! Designed and manufactured in-house with a full CAD drawing provided, we do our best to provide exactly what you need.
Production Efficiency
Using furniture specially designed for faster and more efficient working can prevent hours of wasted time for workers
Let's Talk Efficiency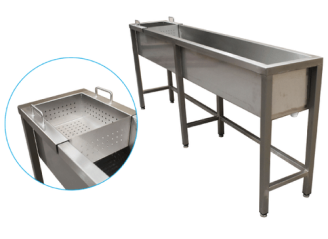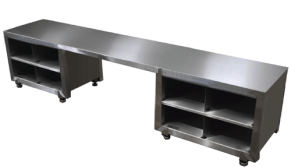 Special Storage 
Awkwardly shaped rooms, space issues and low ceilings don't need to cause issues when it comes to fitting industrial furniture. Design your perfect fit!
Let's Talk Efficiency
Hygiene Control
We naturally design our products will to be quick and easy to clean, such as this Hygienic Contol Clarification Trolley. Share your cleandown or sterilisation challenge and we'll design to suit
Let's Talk Efficiency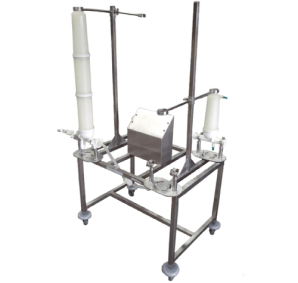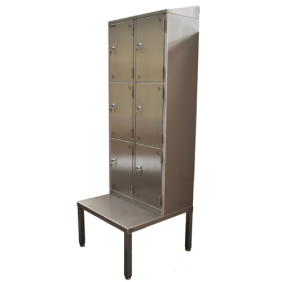 Awkward spaces
When you need ideas as to how to fit everything into a limited or awkward space, we'll create solutions that work
Let's Talk Efficiency
BESPOKE FOR REACH FOOD SERVICES NEW FACTORY
Teknomek was appointed to work with the construction contractor KDH projects to ensure the project would be completed on schedule and serve Reach's very particular requirements from the outset.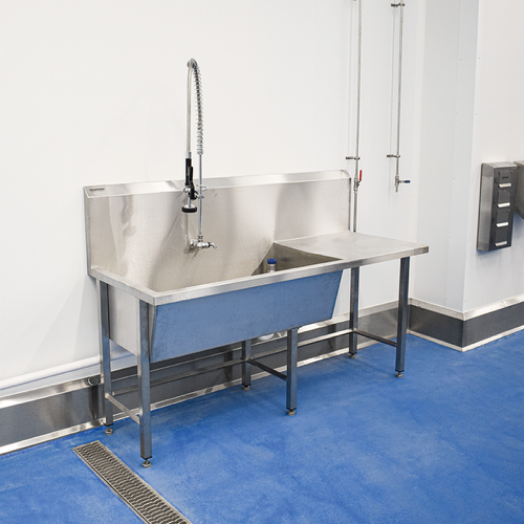 Premium services need top quality suppliers
Reach Food Service is a supplier of premium ingredients such as fish and shellfish, fine pastry ingredients and artisanal cheese to the top tier of hospitality.
Its key clients are Michelin starred restaurants and hotels in London, Dubai and Monaco.
Reach had outgrown its existing facilities and were moving to a new specialist food factory and fish preparation unit in Hayes.
This move would meet its long-term needs, but the challenge was to ensure the it would be operational as quickly as possible.
Hygiene everywhere
Reach wanted the new facility to be a statement of intent, not only to put hygiene at front of mind for its staff, but also to highlight the pride it takes in its work to visitors.
Consequently, all the furniture was finished to a high degree of detail, for both the standard and bespoke items deployed across the site. Carefully considered features such as hidden ingress-free wall fixings on wash troughs combined hygienic design with a showroom finish. Teknomek was tasked with specifying and delivering the furniture throughout the facility between goods in and goods out.
This also encompassed the changing rooms, sorting food preparation areas and super freezing. Hygienic best practice was the defining consideration for all areas, not just those where food is prepared. The philosophy was that dirt should always be clearly visible. This ensures it cannot be ignored, and ensuring the furniture is easy to clean means there's no excuse not to do so.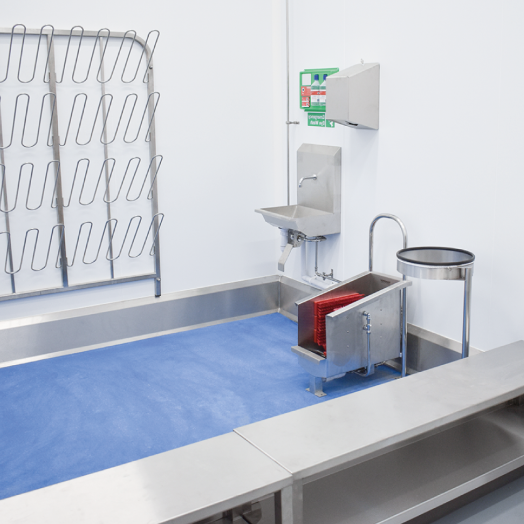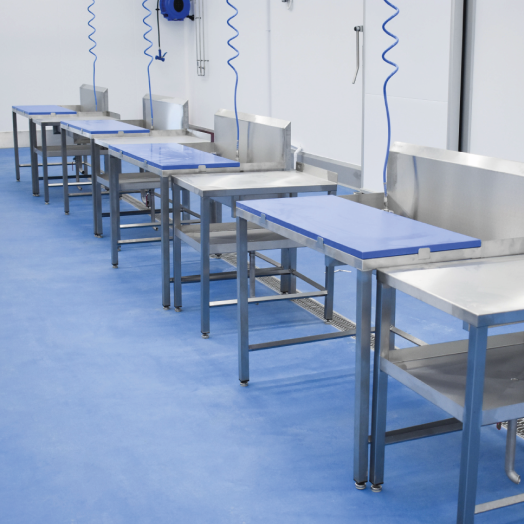 Flexibility drives efficiencies
Each station features a tough detachable table within an in-built tray, which also houses the food prep tools.
Future-proofing was a consideration, so we keep the bespoke designs on file for posterity so the furniture can be reproduced quickly should Reach need to scale up its production capability.
However, even the smallest details have a part to play here: a good example was the use of magnets to attach dispensers to walls, rather than screwing them in.
Not only does this make deep cleaning easier, it builds in greater flexibility in the production area. If the workflow changes, it's not a problem to move the dispensers to the optimal locations for maximum efficiency.
Delivery from specification was achieved in three weeks.
'We chose Teknomek from a short-list of four known names in the industry, it became evident from the quality of their advice that they were the right partner. We felt we were in safe hands during the process of developing the custom-made workstations, which have been a game-changing piece of kit in our operation.
I would add their attention to detail in converting brief to product design, the robust build quality of their products, and their ability to deliver the project on time. They managed our expectations during all stages of the project, communicated clearly at every stage, and crucially worked collaboratively with other contractors on the job'
- Carl from Reach Food Service