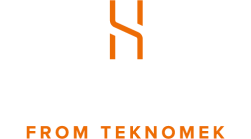 Cleanroom furniture, designed with creativity and obsessive attention to detail, for today's (and tomorrow's) ultra-sterile spaces.
Backed up by a team with pharmaceutical-specific knowledge, ready to advise and recommend the right hygienic solution for you.
This range of products has been driven by the increasingly rigorous sterilisation requirements for Pharmaceutical clean room environments. This includes frequency and strength of chemicals needed for cleaning.
Take a look at the full range...
Hygienox by Teknomek

Let's go back to the future again.
Hygienic standards will only continue to get more demanding, and a fully embedded,
well documented hygienic culture will be critical to the reputation of every
organization within the pharmaceutical sector.
Aseptic demand
We're predicting that the increased use of chlorine and hydrogen peroxide-based products for cleanroom sterilisation will continue to grow. In fact, the MHRA is actively encouraging their use for bio-decontamination. Whilst the effectiveness of the chemicals, in tandem with aseptic approaches, is not in doubt, there is a significant payoff in terms of the potential harm they can do to humans and to equipment.
With regular use, chlorine and hydrogen peroxide will degrade a the surface, with the stainless steel becoming stained and unclean. We've come across companies that, in an attempt to address the harsh chemicals used during sterilisation, follow up with an IPA to avoid causing damage to the surface. In today's marketplace, can you really afford this extra time and cost?
Hygienox
Our Hygienox range is all about making your lifeeasier. All Hygienox furniture is made using 316stainless steel and is expertly crafted to meet theexacting requirements for sterile environs. Our smoother surface reduces the risk of harsh chemicals collecting,and ledges are avoided to prevent microbes fromlurking. With a leading edge, best practice productspecification, we will work with you to create acleanroom that will enable you to remain robustlyaseptic for the future.